News
 / 
Commercial
Midwest Investment Sales and Capital Markets Covid-19 Outlook and What to Expect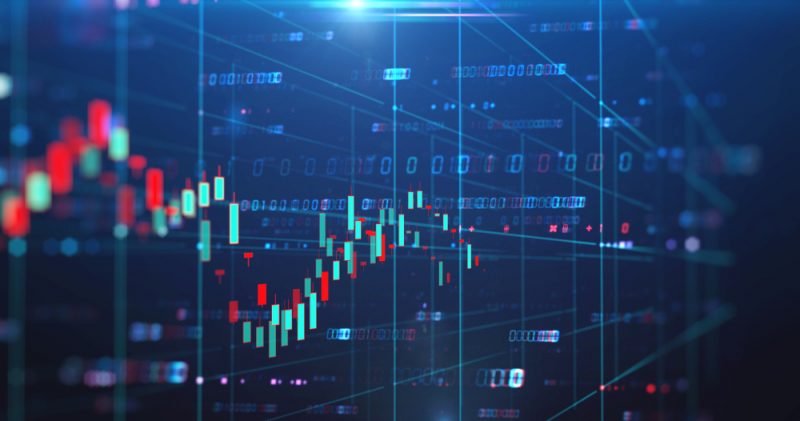 04/08/2020
---
As of Tuesday, March 24, 2020, a majority of the Kansas City metropolitan area is under Stay-At-Home order and will remain in effect through April 24, 2020. As all of us have been dealing with the unprecedented health, social and economic impacts of COVID-19; the Newmark Grubb Zimmer Investment Sales and Capital Markets Team wanted to share our thoughts and perspectives on commercial real estate investment going forward. Here is what to expect:
Expect to see lower transaction volumes in Q2 2020 as the market slows down to anticipate how the lagging effects of the COVID-19 pandemic will affect the commercial real estate market. Rent relief or reductions, tenant defaults, increased vacancies, tenant bankruptcies and longer due diligence time-frames will ultimately reduce the number of transactions in Q2 2020.
As uncertainty of the health crisis continues to unfold investors will flock to stability and cash flowing assets in desirable infill locations with high barriers to entry. Look for increased scrutiny on tenant credit and strength of borrower from lenders for the remainder of 2020.
As of March 26th, 2020, jobless claims in the U.S. soared to 3.3 million. With an influx of delinquent rent payments across all property types, expect an increase in mortgage defaults though a number of lenders are working with borrowers to provide 60-90 days of mortgage payment relief or interest only payments.
Historically low interest rates and an economic slowdown will be an opportunity for many investors to refinance assets to take advantage of the yield spread and potentially pull equity out to improve cash positions.
As yields have compressed many investors have struggled to meet their return requirements at current pricing levels. Due to the current economic conditions expect to see well capitalized opportunistic investors re-enter the market seeking distressed or value-add assets at a discount.
On March 27, 2020 Trump signs into effect the CARES Act to address the economic impacts of the COVID-19 (Coronavirus) outbreak. The bill authorizes emergency loans to distressed businesses including air carriers and suspends certain aviation excise taxes. It is also designed to offer relief to individuals, the health-care system and entire corporate sectors ravaged by the outbreak. We are hopeful this infusion of capital will spur increased activity as the workforce stabilizes and re-engages going into the second half of the year.
Real estate as an asset class remains a safe investment that historically outperforms other investment alternatives over the long term. Even with the stock market rally in 2019 providing massive total returns, the returns for commercial real estate continued to outperform stocks and bonds over the 20 year period as reflected in the chart below. The stability of real estate investments is particularly notable given the recent volatility in the stock market.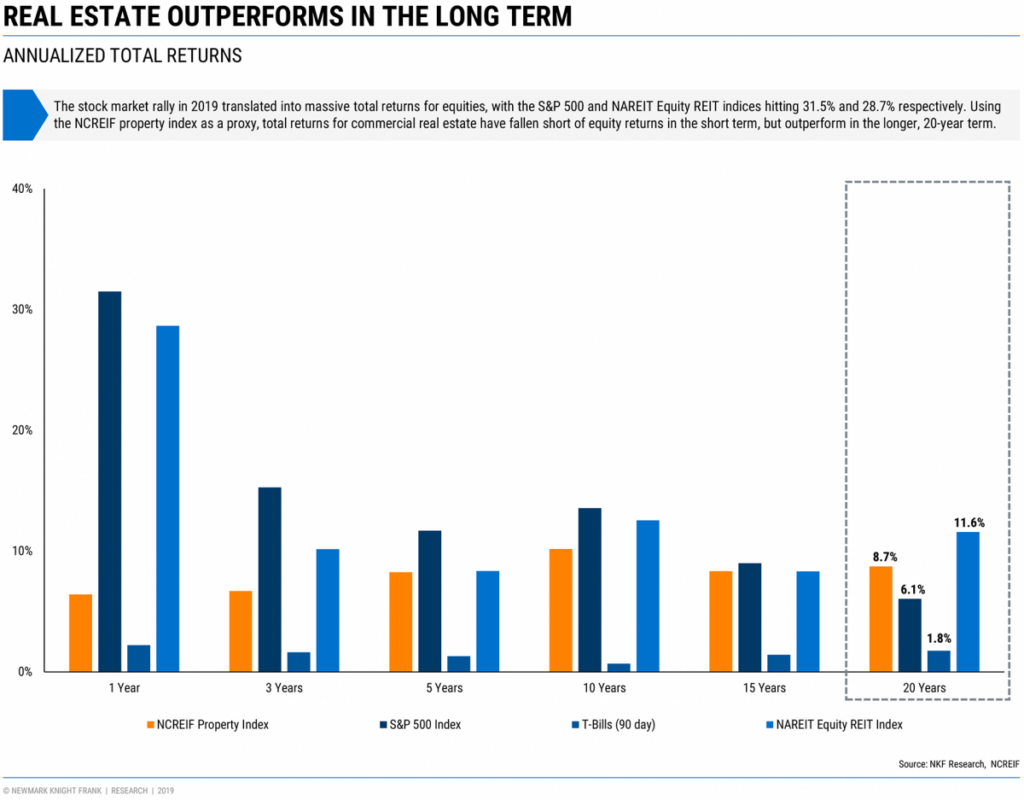 Kansas City and the Midwest continues to offer attractive returns and a stable environment for real estate investment compared to larger markets. This applies to all asset types but specifically is strong in office, medical office, industrial and multifamily. With a few exceptions, retail will be hit hardest by the current public health crisis further exasperating the challenge of adapting to rapidly changing consumer patterns. The Newmark Grubb Zimmer Investment Sales and Capital Market's Team is fully operational in this current environment. We are able to assist with evaluations of potential acquisitions, dispositions, refinancing or troubled assets. We will all get through this crisis together and look forward to the opportunities that are ahead.
If you would like to discuss the market or a specific asset with one of our team members, please reach out to the contacts below.
Michael L. VanBuskirk, SIOR, CCIM, CRE, Chris S. Robertson, CCIM, Trenton (TJ) Wahl
---